Rebag

A solution that eliminates single-use plastic bags and encourages recycling behaviors.
Reuse Means Value-added.

UX & UI (Figma),
Design Research,
Design Strategy,
Project Management.


2020
For decades, the single-use plastic bag reigned as the dominant design solution for one of the most common human activities: getting a purchase home. But that popularity comes at a great cost; almost all plastic bags end up in a landfill, are incinerated, or leak into the environment as trash. While in-store recycling is a leading way of recovering single-use plastic bags, lack of awareness, added responsibilities for the consumer and confusion about the recycling process result in less than 10% of all single-use plastic bags being recycled.

This project aims at providing a solution that eliminates single-use plastic bags and encourages recycling behaviors.

The project is a collaboration with Baoqi Ding, Yuanyuan Gong, and Yining Qian.
Our goals were to design a system or product that is:

- Relevant to the problem at hand.
- Easy to integrate into existing retail systems.
- Consider environmental consequences.
- Ready for implementation at scale.
I collaborated with three designers from ArtCenter and SVA. My responsibilities include:

- Expectations and scope management
- Content strategy
- Visual design (UI + branding)
- UX design (user research, low-high fidelity prototypes)

Overview



Rebag is committed to improving the way people interact with plastic bags.
Rebag integrates users, retailers, and recyclers to improve the experience of reusing bags by providing incentives for users including shopping discounts and personal eco-friendly achievements.

Rebag is a new approach to achieve effective reuse of carrier bags in the retail environment. The concept is simple; when you reuse a bag, you are rewarded with virtual achievements and discounts on your shopping.

The system allows users to easily connect their reusable bags and collect points that translate into real-world rewards.
Retailers tag bags with stickers bearing a unique ID number. Customers accumulate points through reuse, and can redeem their points to receive discounts on products in various stores.

The stickers' QR codes and membership IDs are used in check-out process. Points will be automatically accumulated to the user's accounts after the cashier scans the QR codes. The QR code is also accessible in the mobile app.

The design of this sticker works as promotion ads. New users can scan the QR codes to learn about Rebag and sign up new accounts. The sticker is also a way to show a personal attitude.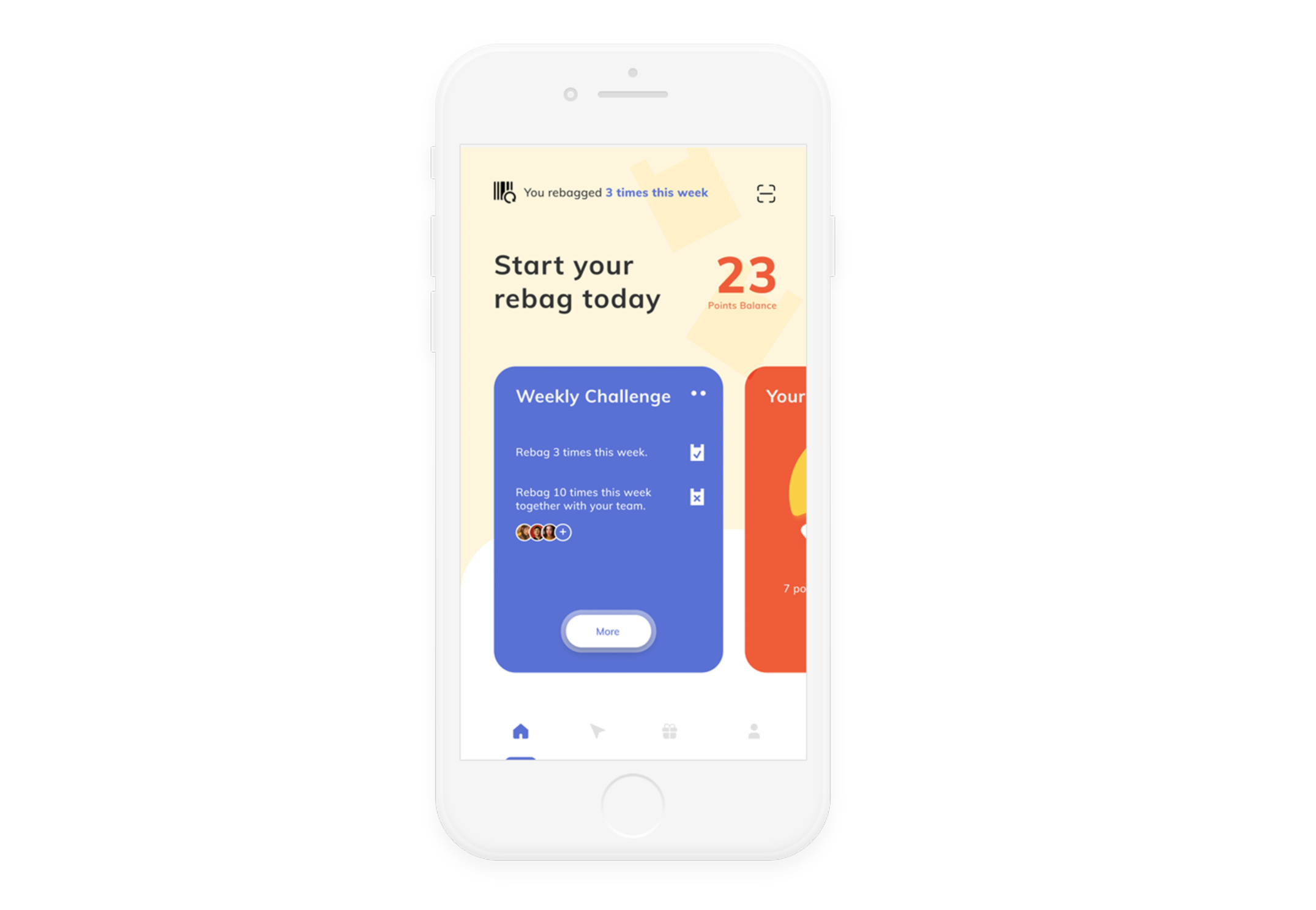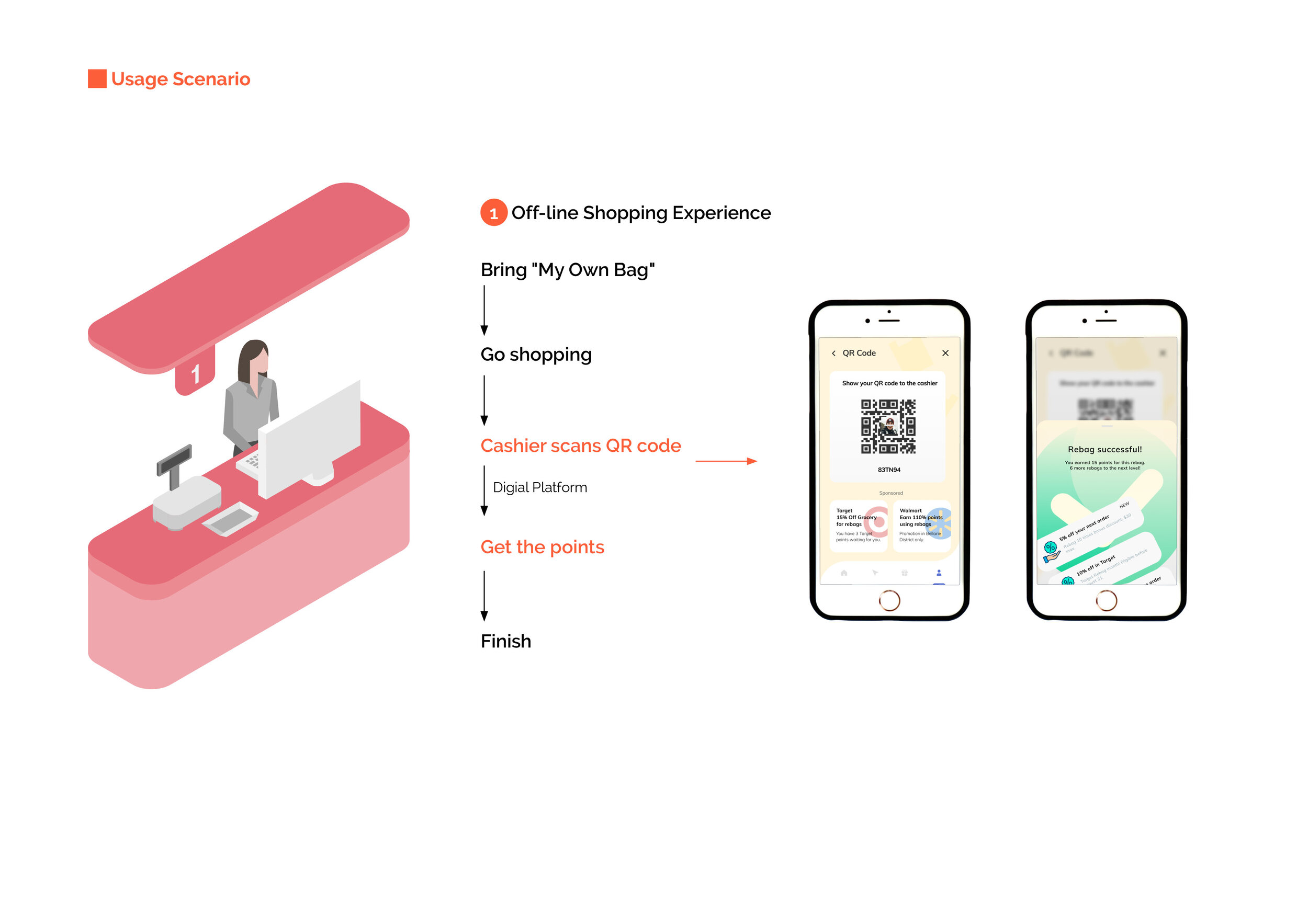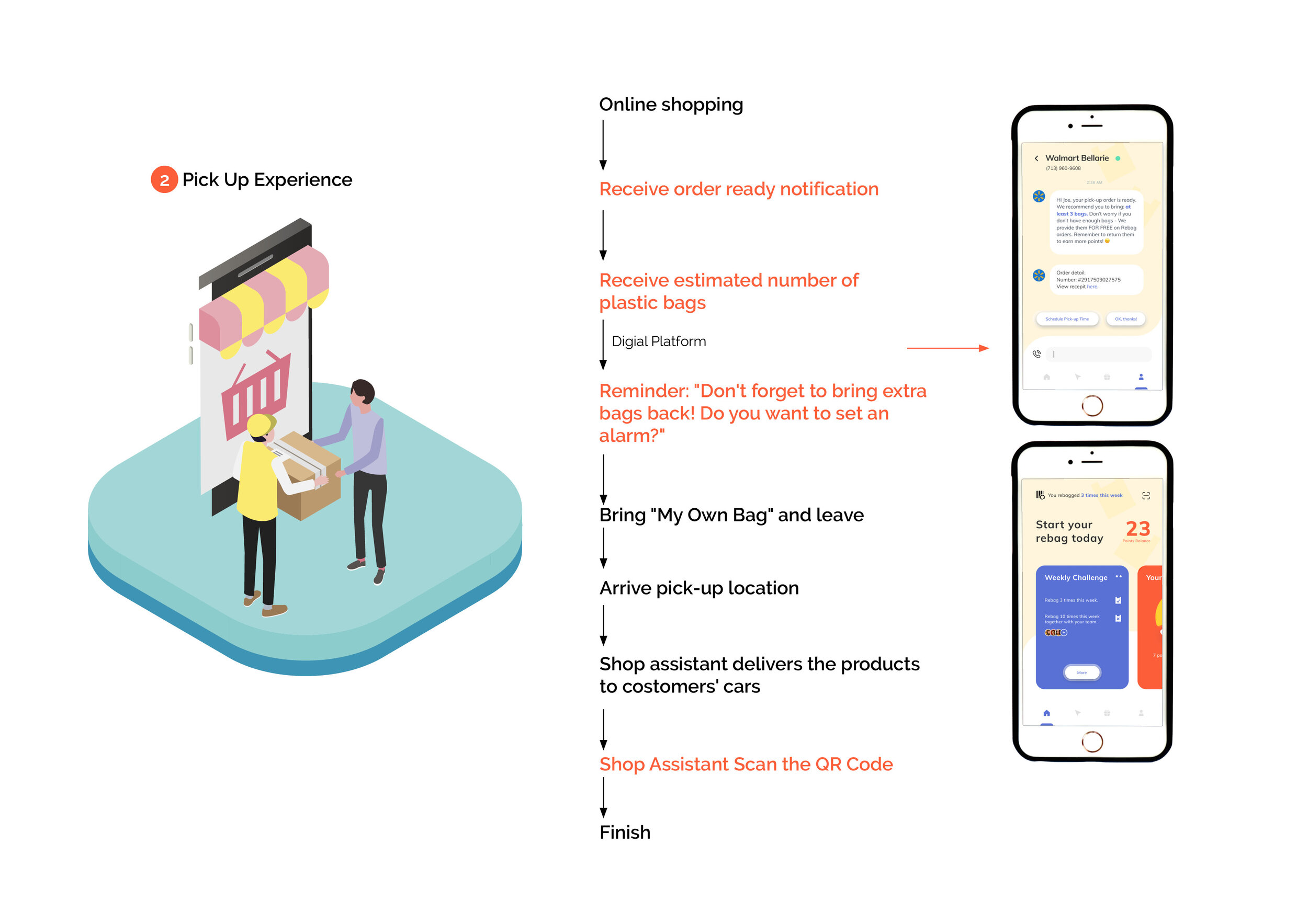 Nowadays, almost all single-use plastic bags end up in the landfill, in the natural environment, or in the wrong recycling stream.


How can Rebag change this?
For users, practicing the 3Rs of reducing, reusing, and recycling in daily life will no longer be difficult to adhere to. Users share the environmental value, and will also gain real discounts.

For business partners, Rebag offers customer loyalty, benefits brand image, and demonstrates leadership. Meanwhile, it is not designed only for large companies - Smaller retailers can join and gain more exposure and visibility to the customers on Rebag, where all the brands are presented equally.

For recycling partners, Rebag contributes to an easier and cleaner recycling stream. With Rebag, the collected plastic bags are preliminarily sorted by the retailers, which will be easier for the recyclers to take over. Also, Rebag reduces the chance for plastic bags to enter recycling process directly, and prevent them from contaminating the recycling stream.

The data tracked by Rebag could be used for further commercial decisions for both retailers and bag manufacturers when measuring packaging recyclability.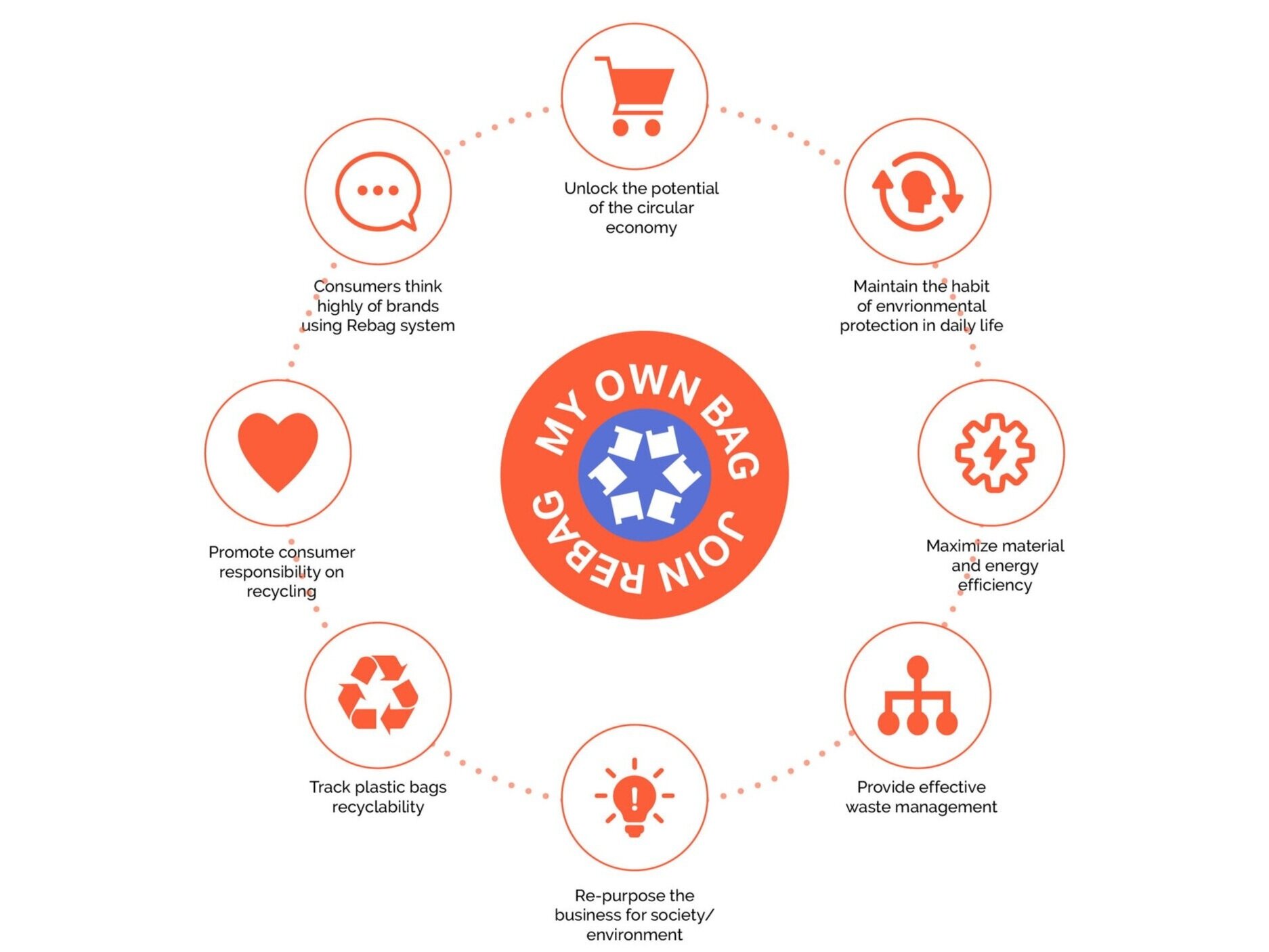 When it comes to the environment, every choice we make counts. We don't have to wait for someone else to come up with a better recycling program or a more advanced biodegradable material. Instead, we can work toward living green by making the best use of the plastic bags we already own. Reusing is a great way to do your part, and when you reuse plastic bags you're helping the environment by keeping harmful materials out of landfills.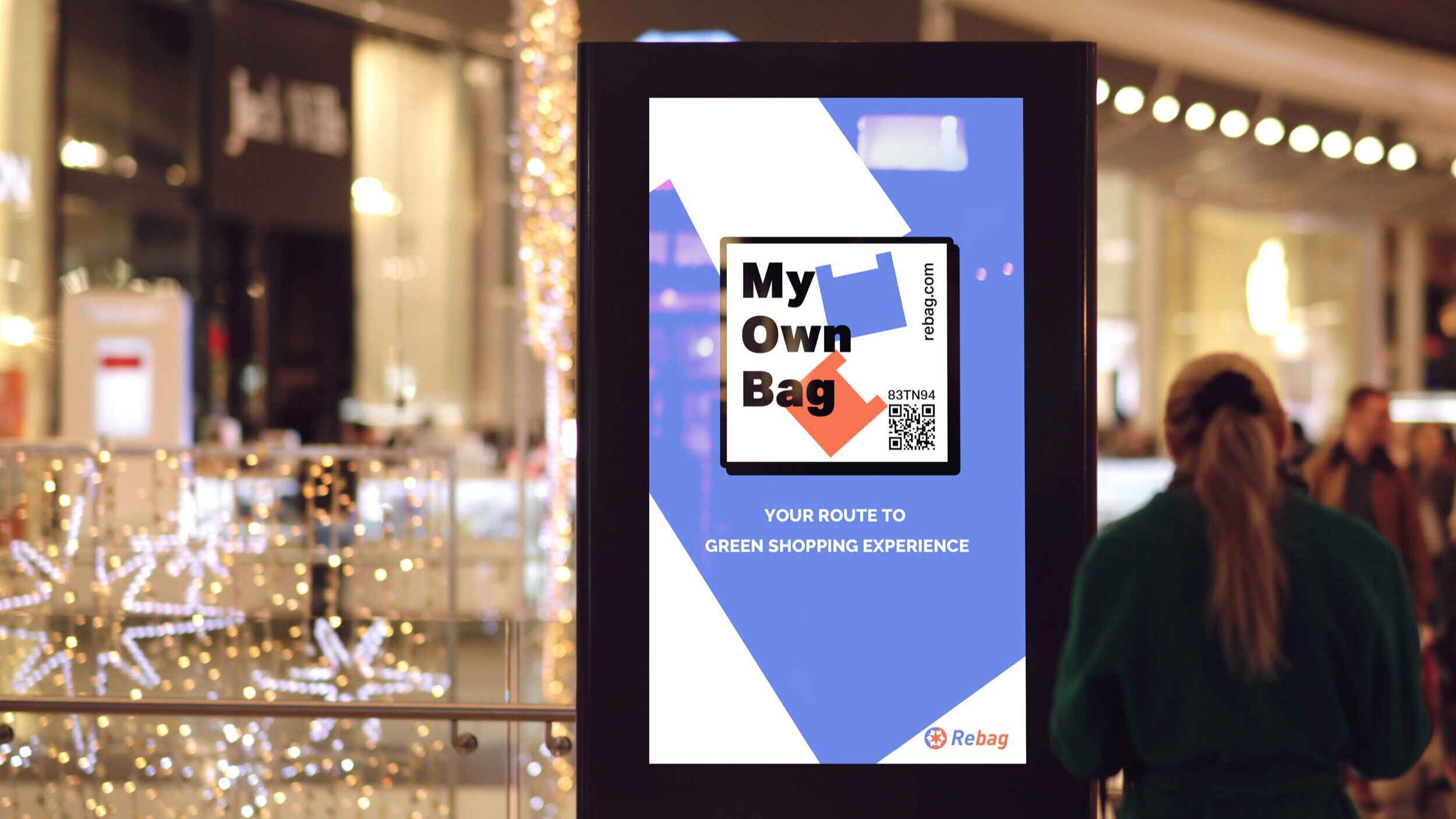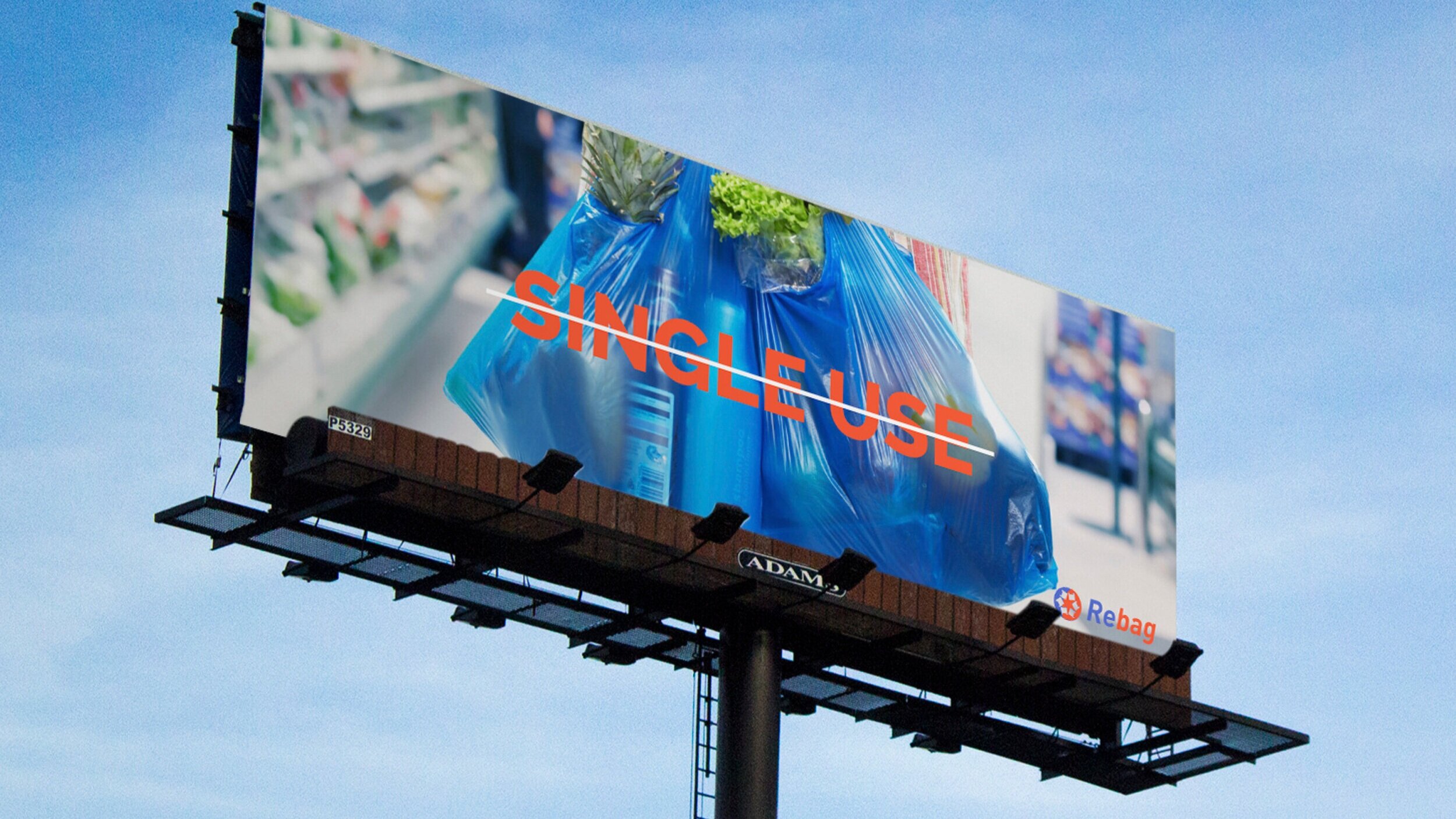 Rebag was created on a simple philosophy: Start where you are, use what you have, do what you can. This is not only the methodology of Rebag, but also for the process of designing Rebag. We are not professional material scientists;


We are enthusiastic designers who work with available resources to create products that we ourselves will use.

And there is a certain level of powerfulness attached to that.

I looked at current reusable bag solutions and found that they add to the learning curve for both retailers and customers. For example, some solutions ask users to mail back a reusable bag or drop it off at specific locations. Some require customers to purchase special bags with RFID chips in order to accumulate points at the check-out process. Some even build new stores with complementary amenities. Compared to current bag solutions, Rebag decreases friction in the process and is more intuitive for users.

The biggest challenge is to figure out Rebag's business model and how it can be financially sustainable. We know that the project is still in an early stage, but it's hard to predict how Rebag will perform in the future. However, we are very pleased with what we've accomplished so far. We delivered a nice prototype and research within one month.

I would like to thank my collaborators, Baoqi Ding, Yuanyuan Gong, and Yining Qian. We collaborated 100% online in different time zones but everything went easy and smooth. We are a team of listeners, problem-solvers, and each other's supporters.